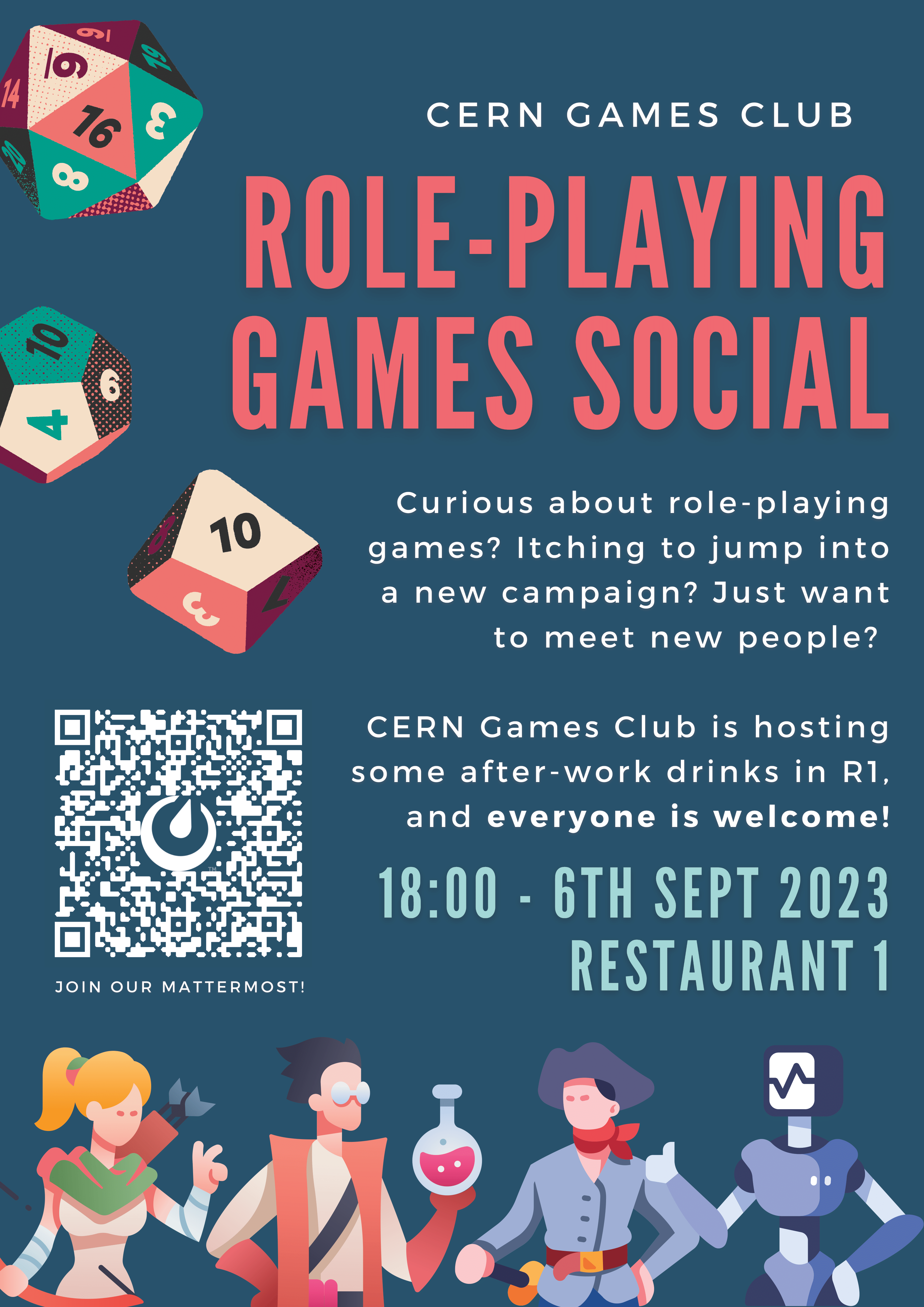 Do you play pen-and-paper Role-Playing Games (RPGs) like Dungeons and Dragons—or are you merely curious?
The Games Club is hosting a social get-together for RPG players, potential players and Game Masters after work on Wednesday 6 September at 18h00 in CERN Restaurant 1. This will be a chance to meet each other, chat about games and possibly to gather together one or two new RPG groups. Everyone is welcome, even if you have never played before.
If you have any questions or comments, you can post on the RPG channel on Mattermost.